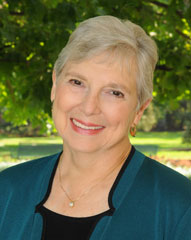 Praise from Readers ...
"I wanted to THANK YOU for your wonderful advice and for writing the books! My mom always said that "what doesn't kill you makes you stronger" and I'd have to say she was right. There were times that I was at the brink of desperation, but now I have come out of the darkness and am a stronger person. With sincere thanks."
— M.I., Colorado, U.S.A.


"My Husband Is Gay was a godsend to me—the best of any I have read. I have read it over and over and over, and each time discover something new which helps me. My copy of your book is dog-eared and highlighted with a rainbow of colour. You have touched me deeply, affirmed who I am and what I have been through, and I thank you sincerely for that."
—M.M., Canada


"I personally found your book to be a lifesaver for me when I discovered that my husband was gay almost three years ago. It made me understand the whole situation much more. Thank you from the bottom of my heart for being brave enough to talk about the subject and to write a very enlightening and compassionate book. At least I didn't feel so alone after reading it."
—E.B., Colorado, U.S.A.


"I saw you on television, and felt like you were talking about my life. I was married for 33 years when I learned the truth about my husband. It's been about 21 months and I'm still recovering from the shock and pain. Thanks for going public with your story. It is so very helpful for those of us going through this crisis!"
—D.R., Virginia, U.S.A.


"It's a really good book. It does a great job of presenting the different emotions and challenges a woman goes through when dealing with this issue. Clearly it is, and will continue to be, helpful down the road to many."
—J.H., California, U.S.A.


"I actually read your book twice. It was the only book on the subject that I found valuable."
—J.S., Washington, U.S.A.


"On July 5, 2006, my life exploded when I caught my husband of 15 years in a lie which led to the truth...my husband was gay! After staying up the entire night learning about his homosexual life for the past 3 years, I called my best friend who offered to look on the internet for resources to help me understand this shocking news. Carol Grever's book, My Husband is Gay became my lifeline. I remember feeling relieved yet angry that I was not alone, that my situation was not in fact unique. Her book addressed so many of my concerns. It helped me understand what it meant to be a straight spouse, what I needed to do to take care of my kids and what I could expect in the months ahead."
— E.B., Orange County, CA, U.S.A.


"Carol, I just wanted to thank you for your book. After 17 years together, 10 years of marriage and two kids, my husband told me in April that he's been having affairs with men for the last four years. I felt betrayed, alone, lost and alienated - I know that you know exactly what I mean. . . . I was looking for some direction - some precedent for this issue - and after your book I was able to come to terms with what I think I knew all along. . . . I'm devastated to lose a relationship that encompassed more than half my life, but I'm hopeful for my future and I look forward to whatever comes next. . . . Thank you, thank you, thank you."
—J.S. Export, Pennsylvania, U.S.A.