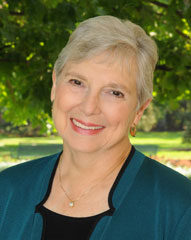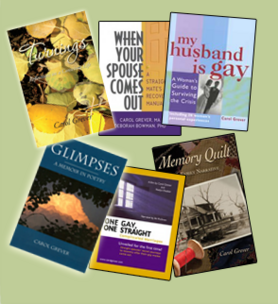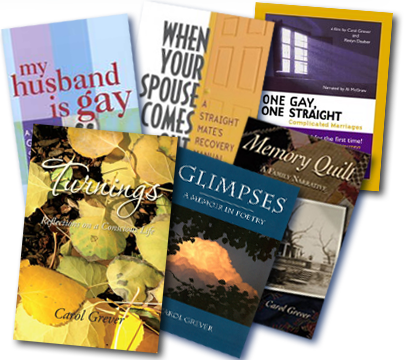 Carol Grever's newest books are now available on Amazon.com:
Turnings: Reflections on a Conscious Life is Carol Grever's new memoir. Stories and poems form a mosaic of courage, unveiling a gay mate's coming out, a spouse's addiction, and her spiritual awakening. Unexpected pivotal events open extraordinary adventures and heartening discoveries. Known for her earlier work on mixed-orientation relationships, Carol reveals with unwavering honesty her own transformative "turnings," changing the course of a formerly peaceful life. Turnings is available on Amazon.com as a paperback or e-book.
Glimpses: A Memoir in Poetry by Carol Grever is also available on Amazon:
This rich but accessible collection of poems is archaeology of the soul, unearthing artifacts of personal insight. Each poem distills meaning to illuminate a vivid moment or an everyday truth. The poems are arranged in roughly chronological categories to offer glimpses of family, career, travels, transitions, passions and quietude. Together, the collection reveals deepening understanding with age and suggests the essence of a full life. Glimpses received the Colorado Authors' League 2013 Award for Poetry Collections.
Carol Grever has been a successful businesswoman and English professor. From personal experience, she's authored two books and produced a documentary on straight spouse recovery. A recognized spokesperson on straight spouse issues, she's appeared on major network TV shows, including "The Oprah Winfrey Show" and "Good Morning America."